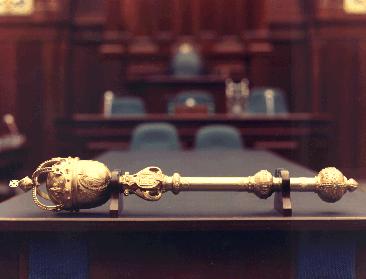 The Akwa Ibom House of Assembly has elected a new speaker following the Court of Appeal's nullification of the election of the former Speaker, Aniekan Uko (PDP- Ibesikpo/Asutan Constituency).
The new speaker elected on Monday is Onofiok Luke (PDP-Nsit Ubium Constituency).
Luke is a two-term state legislator and the immediate past Chairman of the House Committee on Education.
The News Agency of Nigeria reports that 24 members, out of 26, were present during Monday's session.
In the same vein, the House Deputy Leader, Aniefiok Dennis (PDP-Etinan Constituency), was replaced by Aniekan Bassey (PDP-Uruan Constituency).
The replacement of Dennis followed the Court of Appeal's nullification of his election.
The former speaker's election was nullified a week ago by the Court of Appeal sitting in Abuja and a rerun ordered.
Speaking with newsmen shortly after the sitting, the new speaker said he ascribed his emergence to the will of God.
"We ascribe everything that happened today to God. Only God should take glory," Luke said.
He promised to work for the unity and progress of the state.
NAN.